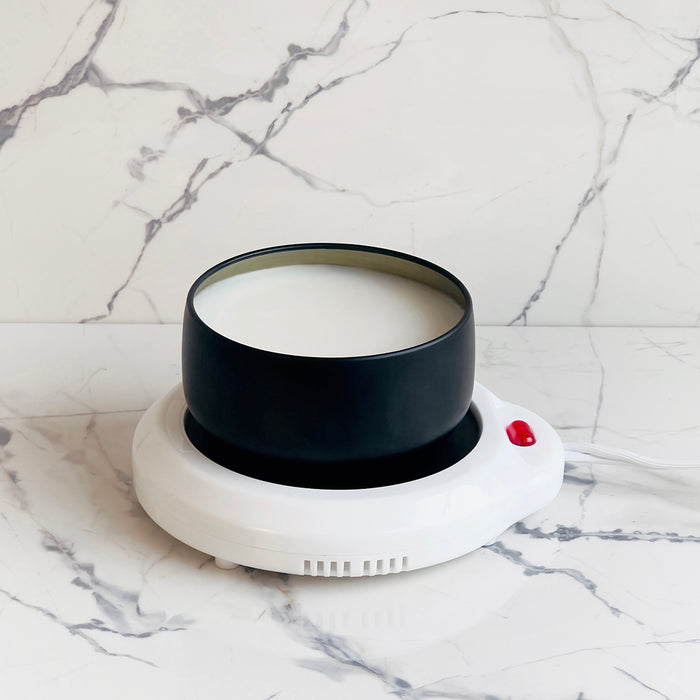 Candle Warmer
Original price
$12.00
-
Original price
$12.00
Candle Warmer to extend the life of your wickless candles. It is simple to use and eliminates soot residue without the use of a flame. Experience the convenience and aromatherapy of scented candles without the mess of open flames! Candle Warmers melt your favorite scents quickly and safely with no risk of fire or overheating. Transform your home with a calming and inviting atmosphere like never before!

Extends candle life
No-flame fragrance
No soot residue
 Safe and clean heat source
For indoor Use only
Simple and easy to use
Candle sold separately
How to use: This candle warmer is specifically made to be used with our wickless candles. Simply take the candle's lid off, set it on the heating element, and turn the warmer on.

Quick reminder: Switch the warmer off when not in use. Before removing the candle from the warmer, let it cool and solidify. Use of this item with candles made from vegetables is not permitted.
** Please be aware that the wickless candle in the photo is not included and should be purchased separately.